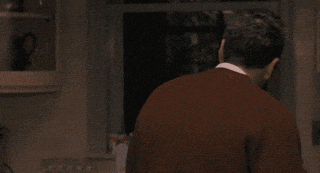 So I came back to the sport with intentions of not playing tournaments. Well... Maybe not playing them as a mainstay. OK, I played a tournament.
One morning at the office, Mkeeks started getting a frantic set of IMs from someone she met the week prior. Apparently, the 3 man team for WWMD fell apart and 2 couldn't make it for a big game the following Sunday. After much deliberation, we both volunteered our services as free agents, on loan to WWMD.
I quickly found out that I no longer have a PBLi login anymore since I don't have access to the original email/ID anymore. That seems kinda good since this will lock me into a modern division rather than the tougher/older style.
So that's it. I'm in it again!
Within less than a week to go-time:
We had a formed a new 3 man for Team: WWMD
I got a new standing in the quest for the pro-circuit
Registered for the Winter Is Here 2019 3-Man Tournament
Prelim Schedule
It was a pretty exciting time. Lots of chatter over the internet about what we are going to do, what are we shooting, what time is everyone doing what, etc...
Since the 2 of us are from Milwaukee, and our Captain is in Northern Illinois, we were a bit lopsided due to distance. I think, given the situation, we did what we came out to do...
Do our best
Not come in last
Have fun
I think we did that.
We knew we weren't going to win. So we definitely had fun! One of the ways we had fun is with the Beer League Paintball team. We were in the staging area next to them (who we quickly found out that that their secret super power is playing with alcohol makes them that much better!) so we put up some bets with beer over a couple of games. It was exhilarating have a wager on the line!
Some of the other things that we found out through the day that got under a lot of the other player's skin:
2 of us were shooting markers from 2006
1 of us had a mid-range marker (as modern day Paintball dictates)
All 3 of us (4, including the alternate) are in our 40s
Out of all of the team rosters, we are the only ones that had a woman on our team
(I don't buy into this BS, especially since Mkeeks can rock faces without needing some dude to qualify her. Even though she's new to the sport, she is more than qualified on her own!)
While all of these perceived "handicaps" didn't help us break out of the prelim brackets, all of these same things brought every single team to the edge.
We never let up, to the bitter end...